Stasis Building is pleased to report an Energy Mass™ vineyard estate building survived the LNU firestorm. Located on thirty three acres in Solano County, the residence is constructed with the patented fireproof Energy Mass™ wall system, coupled with tempered doors, window glazing, and a concrete tile roof to withstand the intense heat of a wildfire and windblown embers.
In the morning hours of August 16, 2020, a series of thunderstorms rolled through northern California sparking over ten thousand lightning strikes resulting in nearly four hundred separate wildfires including the LNU fire that crested the ridge of Mount Vaca around midnight August 19th. As it raged down the eastern slope it destroyed everything in its path except the Energy Mass™ building and an old adobe residence that had also survived a devastating fire in 1988.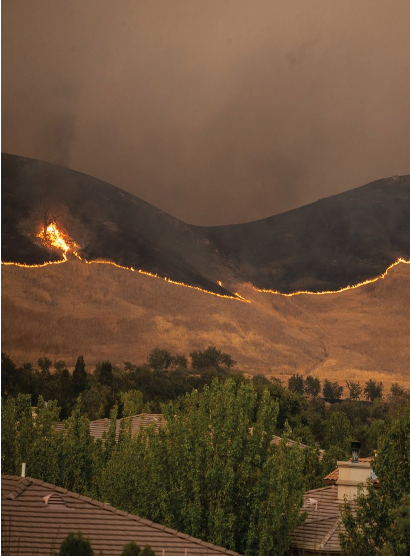 "We were awakened at midnight to a situation you hope to never have happen, a wildfire raging out of control bearing down on your home. But, because we diligently prepared for the worst in our choice of building materials for our home, we were hopeful that everything would be okay." "Days later when we could return, we were shocked by the sheer and near total devastation of the entire mountain area. But when we saw our house standing with absolutely no damage of any kind, it brought an indescribable relief and satisfaction that we had made the best decision of our lives."

Mark and Tina Nicholson, Owners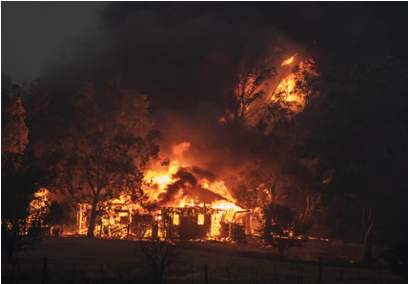 "The Energy Mass wall has a fire rating greater than four hours exceeding the requirements for essential buildings such as hospitals, police stations, and fire stations." "During the 2017 Tubbs Fire -- labeled the most destructive fire in California history – another Energy Mass™ vineyard estate survived with no damage." "It is worth noting that the owners suffered a one-million-dollar loss in landscaping which was planted all around the estate with no defensible space, touching the walls and roof in many instances."

Gary Black, C.E.O. Stasis Building
Based in Emeryville, Stasis and their sister company, Integrated Structures, Inc. has designed and constructed wineries, vineyard estates, and cold storage projects, including Amador Cellars, California Endive Farms, Coke Organic Farms, Gouvion Vineyards, Kiler Ridge  Olive Farm, and Littorai Winery.