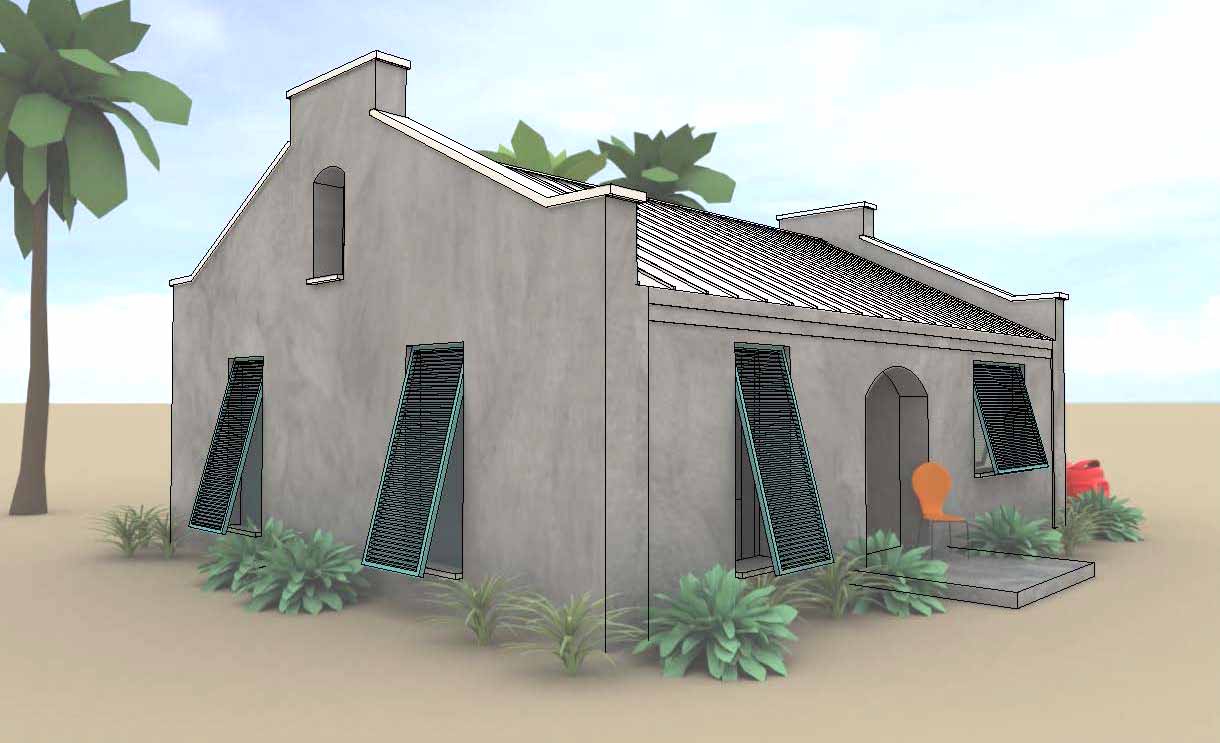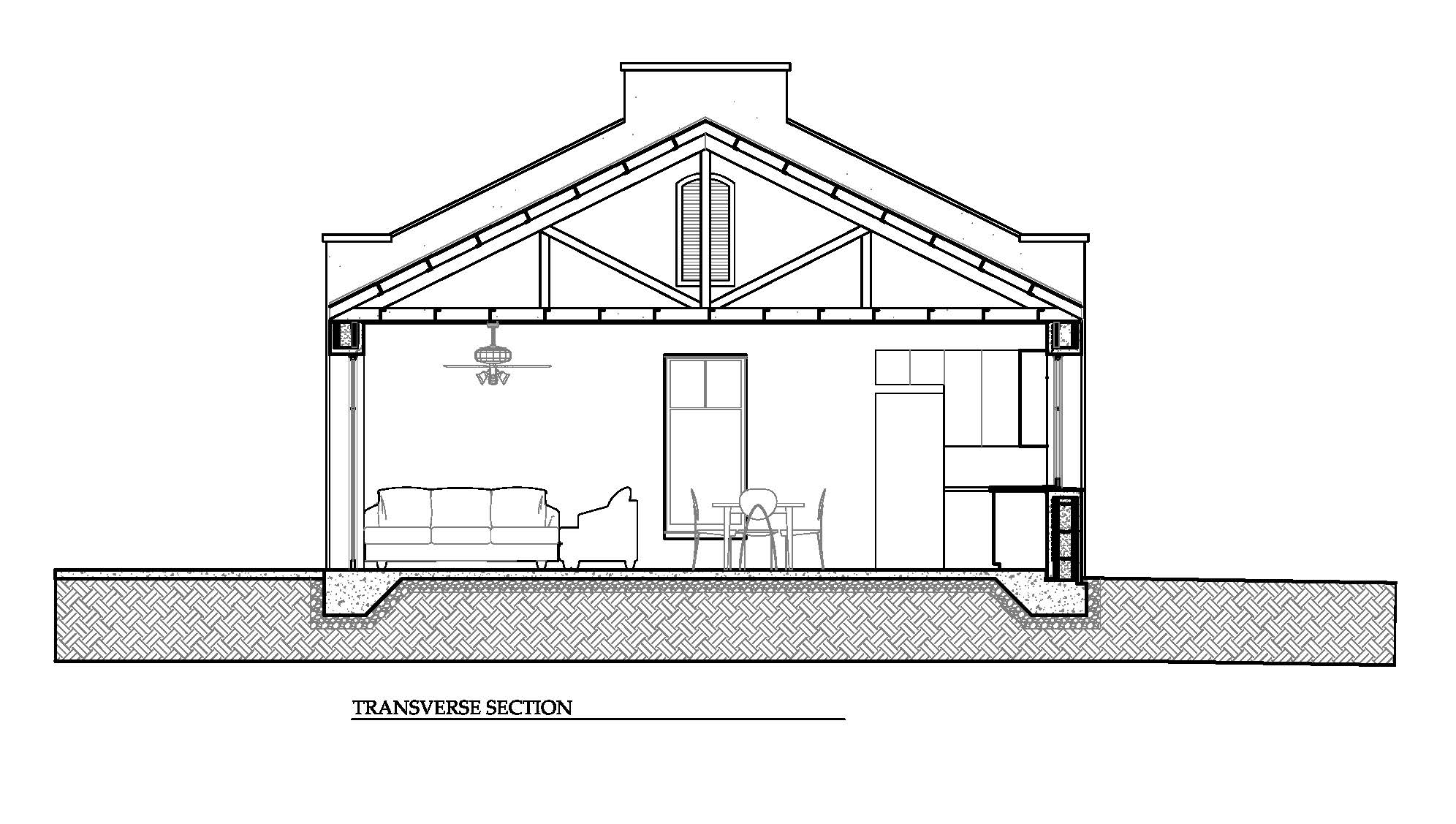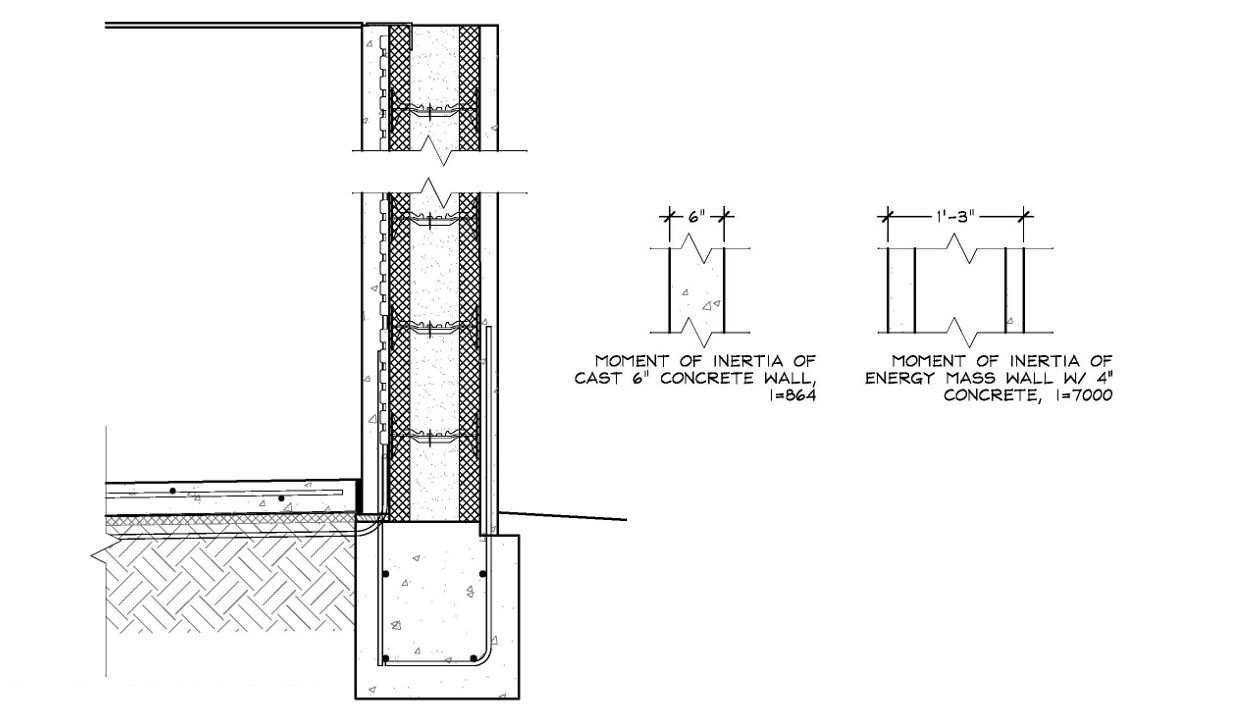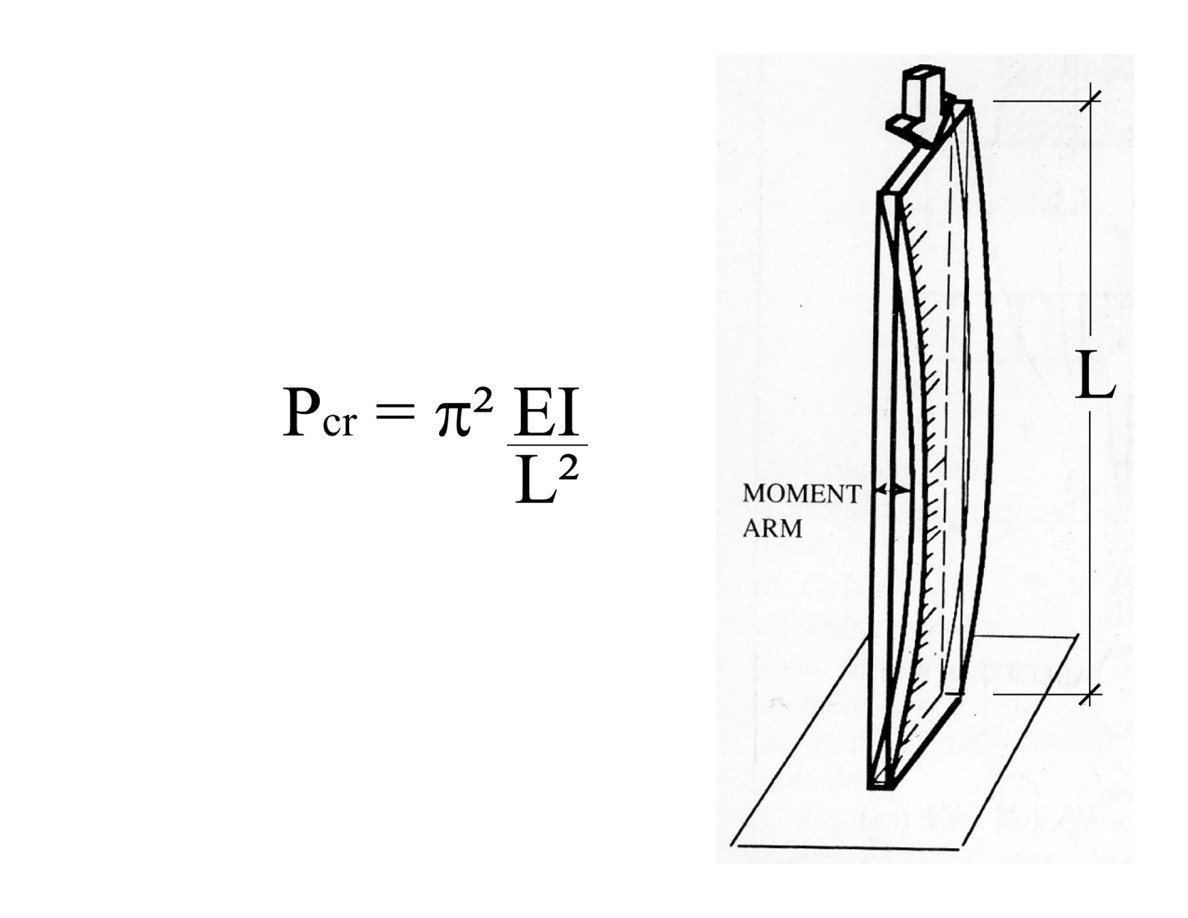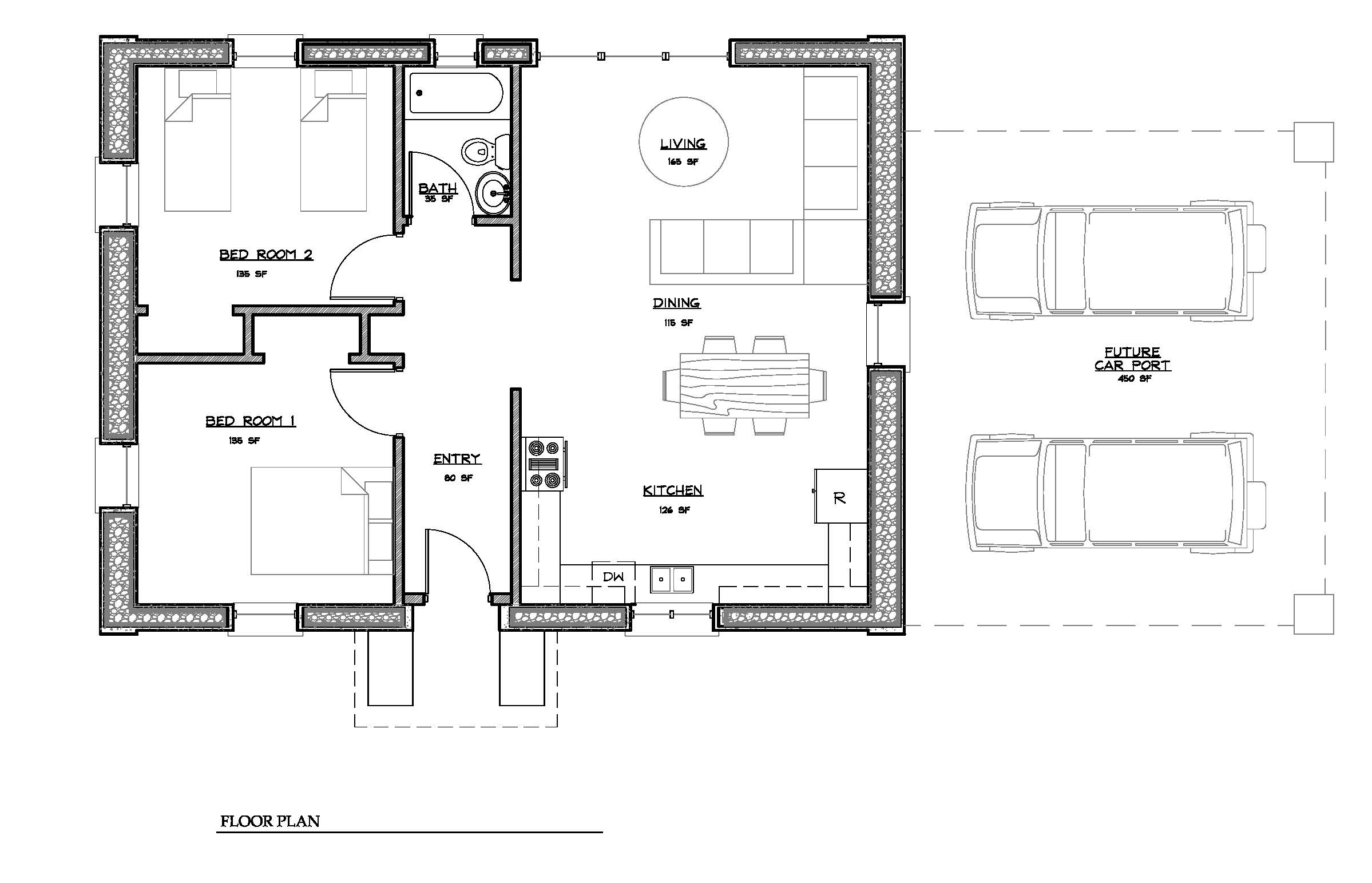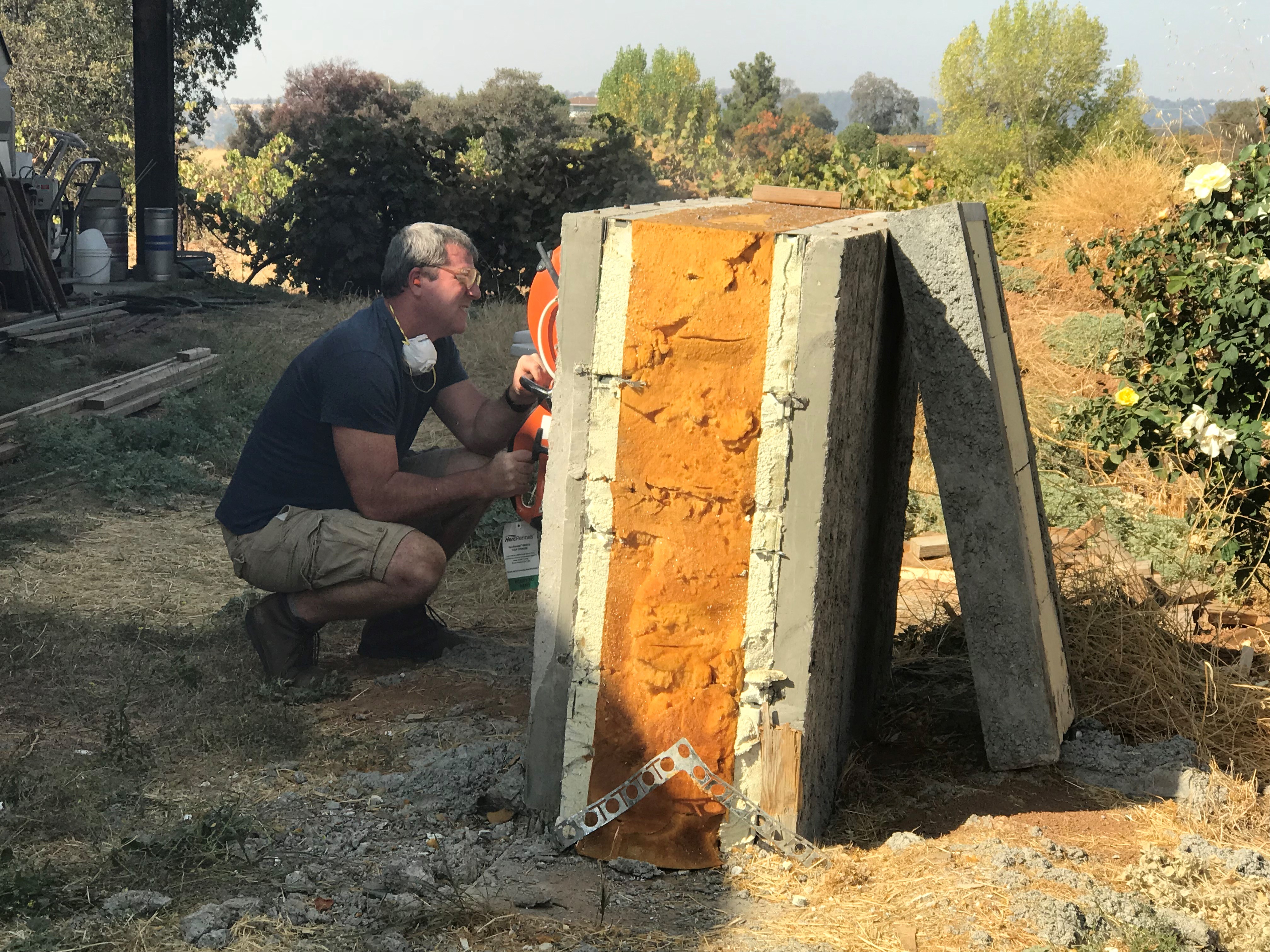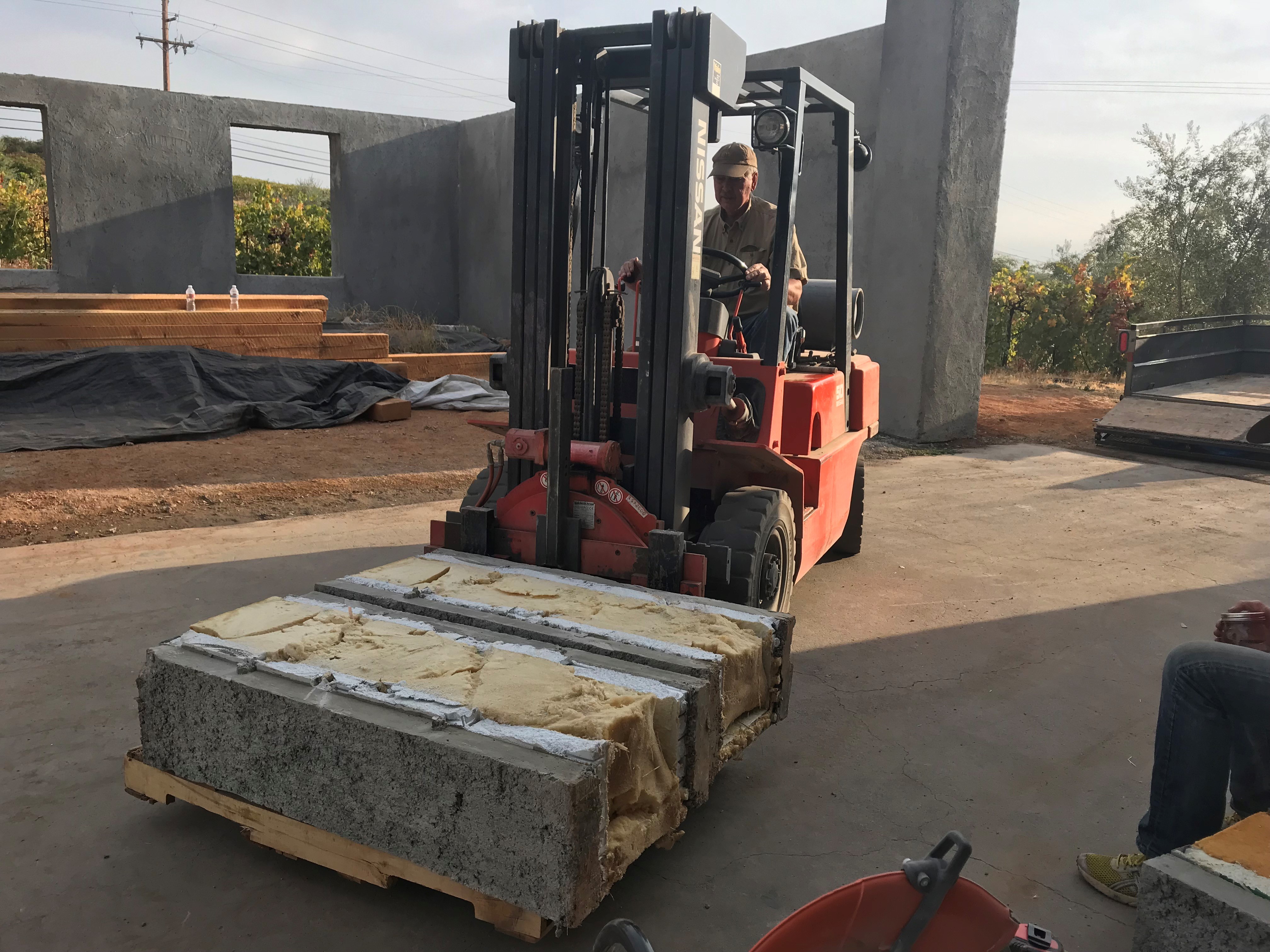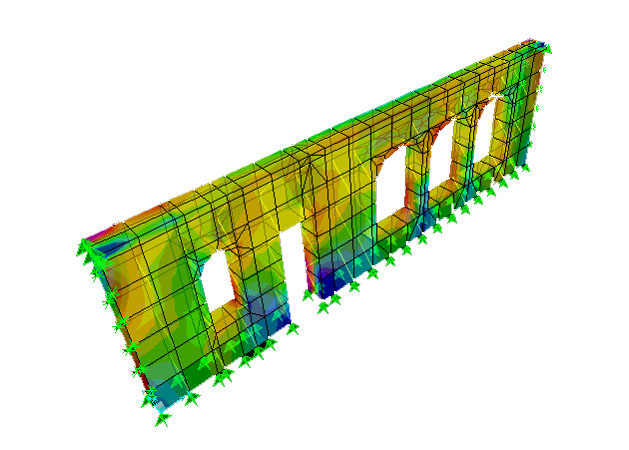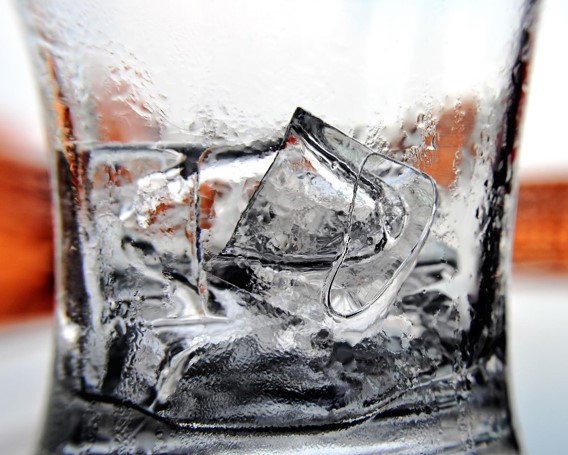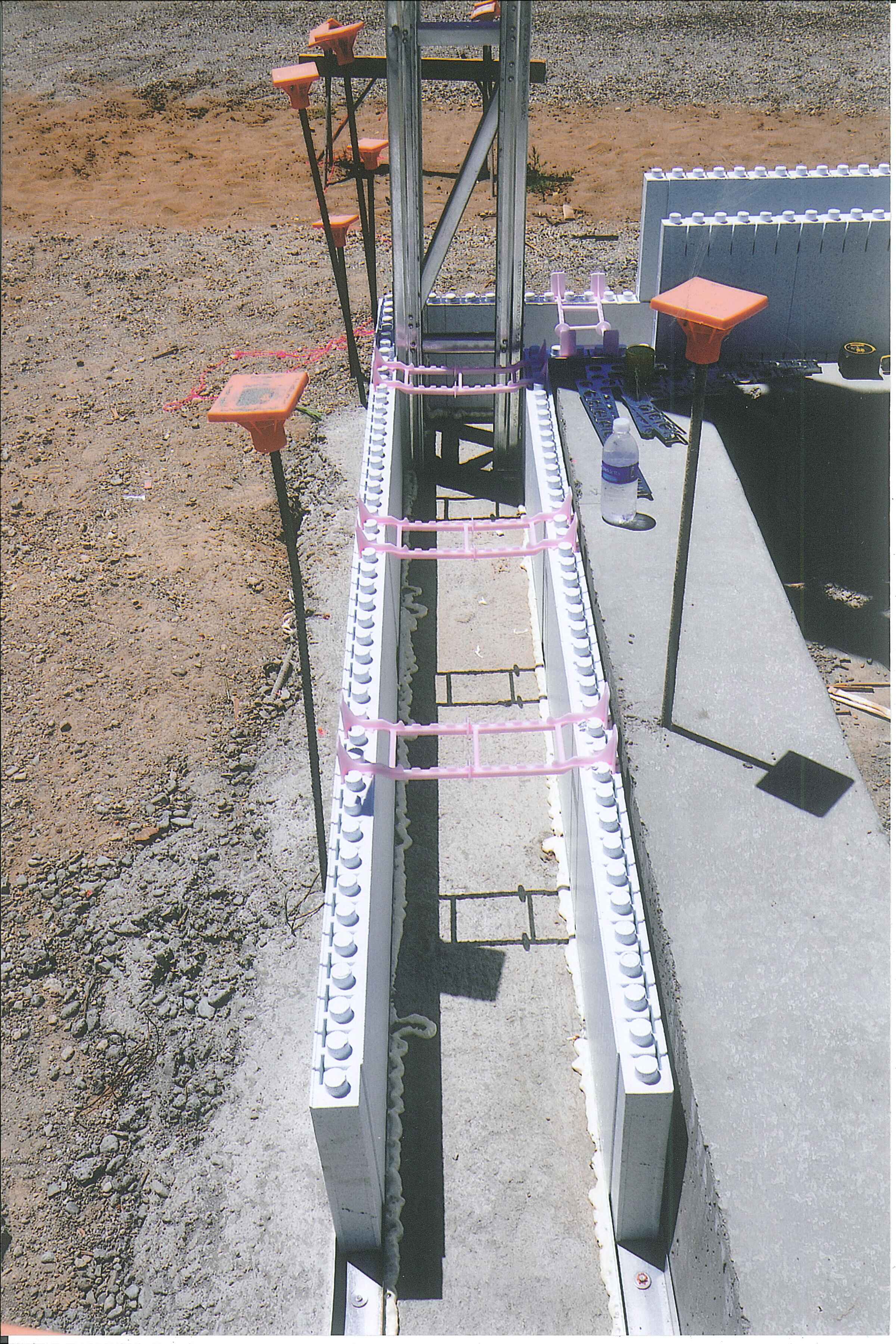 STRUCTURAL PERFORMANCE
HIGH SEISMIC, HIGH WIND AREAS & 4 1/2 HOUR FIRE WALL
THERMAL PERFORMANCE
PASSIVE COOLING, 75% REDUCTION IN AC TONNAGE, 60 – 70% REDUCTION IN ANNUAL OPERATING COST, CURRENT MONTHLY OPERATION COST FOR AC APPROXIMATELY EQUAL THE MORTGAGE. DOD PROJECTS  ENERGY PRICES TO INCREASE 25% OVER THE NEXT THREE YEARS.
Case Study :Guam Housing
The project is a two-bedroom single family residence with a total plan area of 1003 Square feet. The walls are constructed using a patented and patent pending Energy Mass™ wall system, fabricated from Quadlock, ICF forms, and reinforced concrete (shotcrete) combined with Tropical PCM (phase change materials). This combination provides an innovative new energy reduction product designed for equatorial installations, providing superior energy, wind and earthquake performance.
Coupled with the wall system, an innovative mechanical system which uses off the shelf equipment employs radiant cooling coupled with a fan coil for de-humidification. The roof system, based upon the Navy Base and Andersen AFB, Guam approved standard developed by MCR Guam, uses a proven engineered, Cool Roof, aluminum metal panel roof system which is designed and certified for 170 MPH wind speeds, providing superior performance and corrosion resistance and is coated with a specially formulated for Guam, warranted, long lasting paint system.
​With the above combinations (insulated exterior walls, phase change materials, radiant mechanical system, and insulated roof) cooling loads will be reduced approximately 75% over the standard construction methods employed for the residential market.