Disasters come in a variety of forms: from life-threatening earthquakes and out-of-control wild fires, to periodic shortages of energy and loss of natural resources. What role should designers, builders, and developers take to minimize the impact of these disasters?  Is it enough to simply follow the codes and let insurance companies pick up the tab?  Or should we endeavor to build the safest most responsible residences in the world?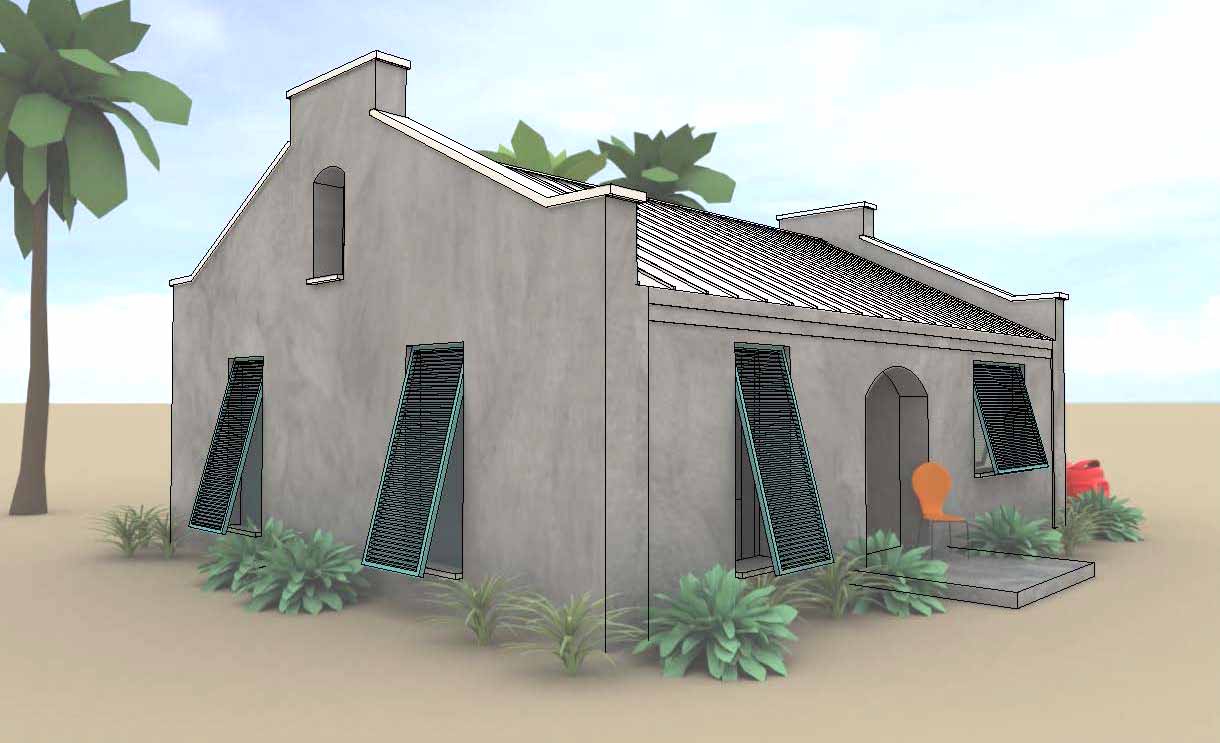 Over the past twenty years, Integrated Structures Inc., under the direction of U. C. Berkeley professor Gary Black[i], has researched and developed a construction system that: (i) resists fire and earthquakes, (ii) is sustainable and energy efficient, and (iii) is affordable. Twenty years of laboratory and field research led to the development of the  Energy Mass™ Wall System" (EM wall) and the "Hydronic Insulated Roof Panel" (HIP).
The EM wall, which lies at the heart of this building technology, is cost competitive with standard residential construction. Yet it provides six times the seismic resistance of wood frame construction, enabling EM wall buildings to ride out 7.0 magnitude earthquakes with minimal damage. The wall has a fire rating of four hours. Achieving only half that rating in stud construction requires three layers of 5/8 inch type x sheetrock or a cladding of 4 inches of brick. The R-45 insulation and thermal mass of the EM wall combine to provide one of the most energy efficient systems known. This eliminates heating and cooling demands in some climates altogether and reduces it by 70% in others.  The system is sustainable -- utilizing recycled materials and providing longevity three or four times that of more standard construction.
EM walls are site fabricated using a foam block system which stacks and snaps together like a childs building toy, providing the insulating core and the formwork for applying the shotcrete.  During the stacking phase, thermally non-conducting glass fiber reinforced polymer spars having twice the strength of steel are inserted through the foam blocks at 4 foot intervals mechanically connecting the inner and outer "membranes." These membranes are constructed of 3 inches of pneumatically placed concrete. Additional details are provided to waterproof the walls. The walls for an average 3,600 square foot home can be completed in approximately three weeks, at which point the insulated wall with electrical and plumbing already installed can be painted or plastered. The completed structural wall can support 25 tons of weight per linear foot making it ideal for multistory applications with large spans or for supporting heavy concrete roof panels.
The HIP roof was developed to work with the EM walls, providing additional fire safety and energy performance. In the HIP roof system, exterior and interior concrete flanges are cast with an inner core of rigid insulation to produce an insulated box beam that can span up to forty feet. Both the  outermost and innermost leafs employ hydronic coils; the outer to absorb solar radiation and keep the heat from entering the building and the inner to actively cool or heat the interior. These same hydronic coils work to protect the building during a fire. Traditional terracotta tiles are used to cap the panel joints, and thin glass solar panels can be laid flat against the outer leaf fitting between the upstanding terracotta tiles to produce an attractive, durable, energy efficient and energy producing roof that over time will zero out the carbon footprint.
We cannot eliminate disasters, however we can minimize the amount of damage to property and life. Our customers would be spared a level of inconvenience and could benefit from lower insurance premiums that would come with reduced risk. Should we choose to use disaster resistant and sustainable construction systems, we just might become known as providing the safest, most responsible structures in the world.
---
[1] Gary Black, P.E.
Associate Professor, Dept. of Architecture
University of California, Berkeley
President, Integrated Structures, Inc.
Can be reached via email at: [email protected]